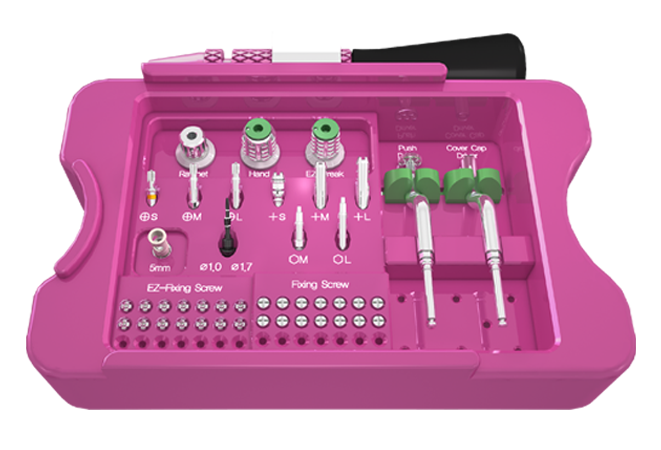 This Kit is a tool for bone graft procedure in oral location where autogenous defect has occurred. It is composed of not only the Tent/Fixing Screw and the New Spacer, but also the EZ-Fixing Screw that is a new product to fixate membrane.
EZ-GBR kit technique guide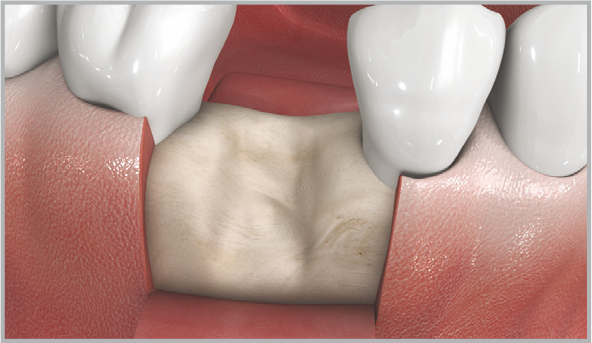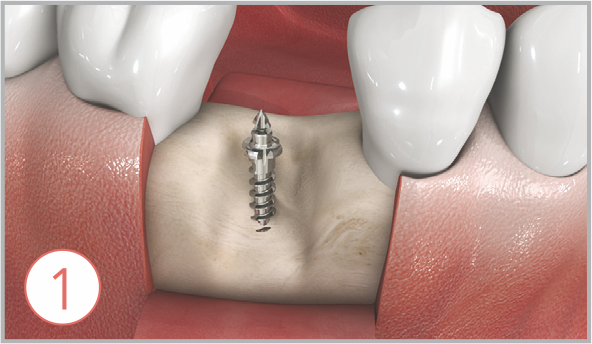 EZ-Fixing screw
To secure enough space for bone formation, place EZ-Fixing Screw on the bone defect area.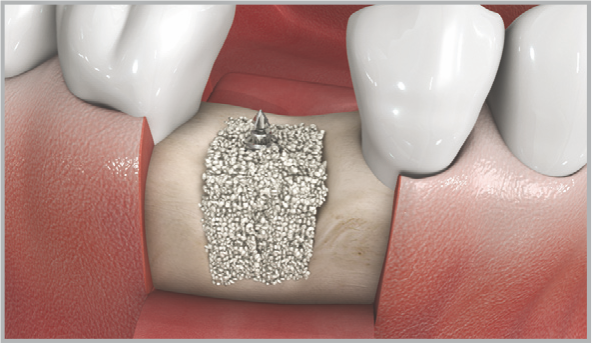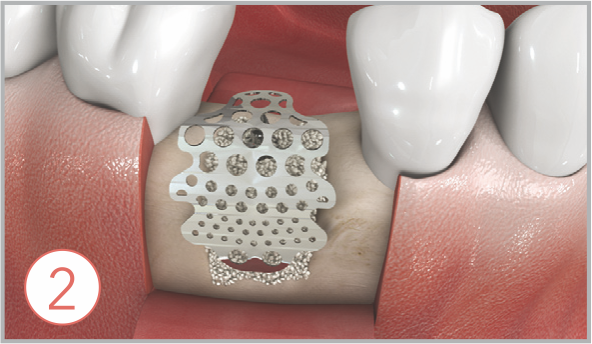 Bone graft & CTi-mem
Fill bone materials up to the height of the EZ-Fixing screw, and position an appropriate type of CTi-mem.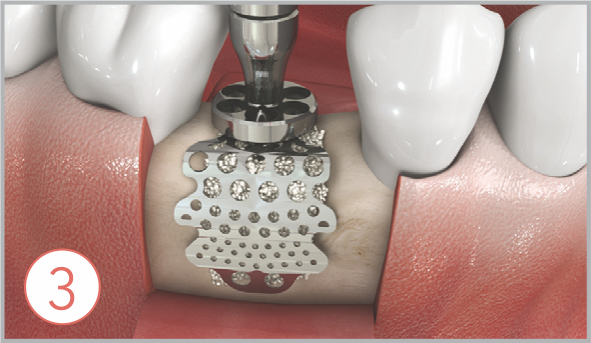 EZ-CTi-mem push driver
Fixate membrane by pressing down the EZ-Ti-Mem Push Driver to the conical part of the EZ-Fixing Screw.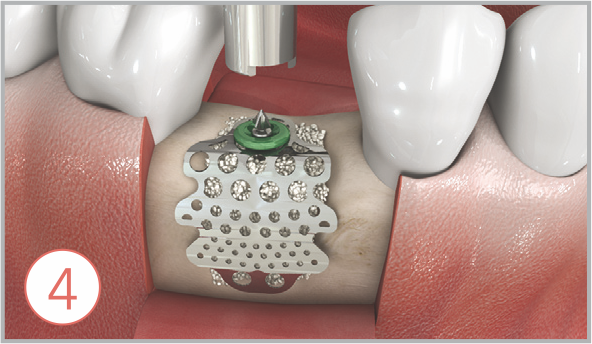 EZ-Cover cap driver
Additionally fixate membrane by placing the EZ-Cover Cap onto the EZ-Fixing Screw using the EZ-Cover Cap Driver.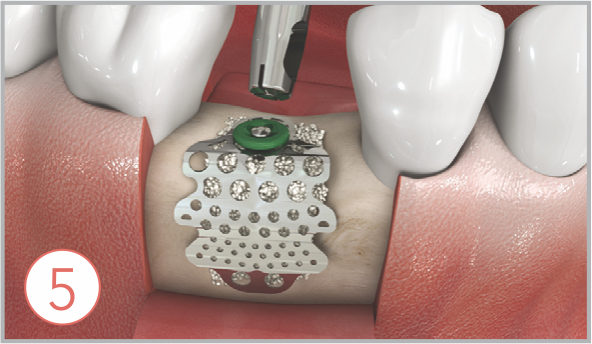 EZ-Break driver
Use EZ-Break Driver to remove the conical part of the EZ-Fixing Screw by rotating it in a clockwise direction.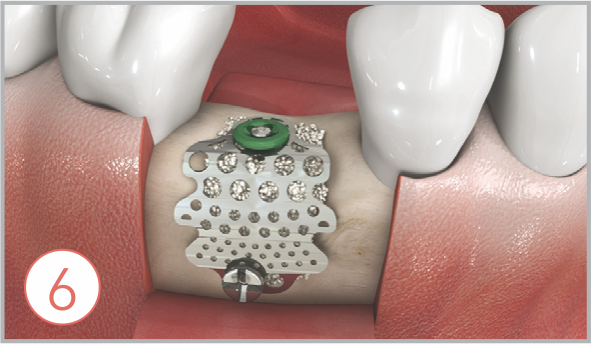 Fixing screw
If necessary, make an additional fixation by using fixing screws.
After adapting Cti-mem to surrounding part of tissue, cover the Cti-mem with soft tissue.