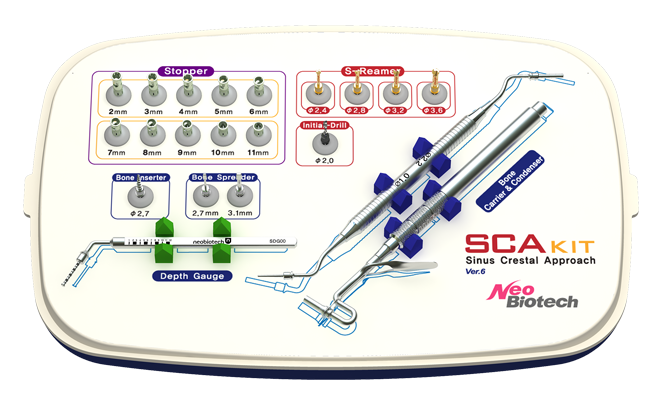 Safety
S-reamer's head with a special blade structure is designed to perforate the sinus inferior cortical bone without sinus membrane tearing and it makes thin bone disk between membrane and reamer. Since the reamer does not touch sinus membrane directly, so it is safer.
Speedy
With 1,200 RPM high speed drilling with enough irrigation, it perforates sinus cortical wall safely and rapidly without any sinus membrane damage.
Simple
SCA kit is designed user-friendly to minimize the operators' experience gap and sinus lifting techniques, therefore all users can conduct sinus lift easily.
Sinus Crestal Approach Kit Intended use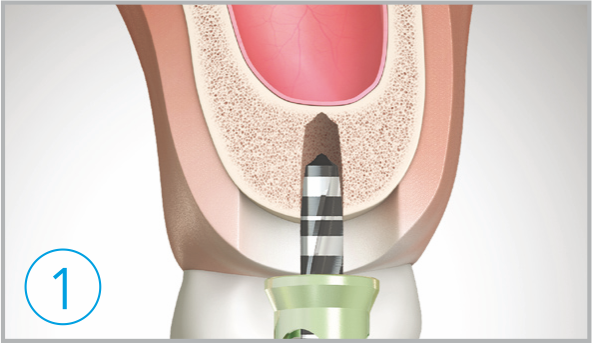 Drilling
Make drills 1mm shorter than measured height of residual bone. Drill only 1mm more in each step by step using 1mm longer stopper before the final drilling.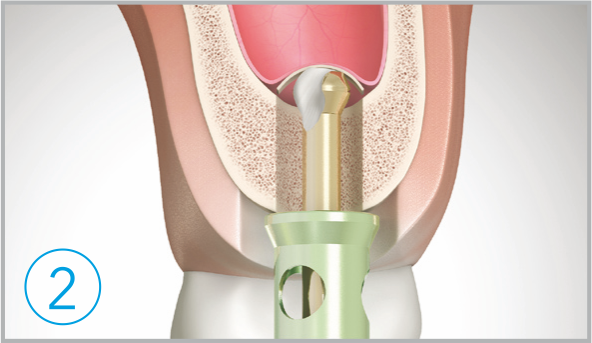 Using S-reamer
For safety, select a proper Sreamer in diameter and 1mm shorter than measured height of remained bone. And make drills.
If the sinus inferior cortical wall doesn't perforate until the stopper reaches to the crestal bone, change 1mm longer size stopper and drilling continuously.
You can feel perforating in inferior cortical wall.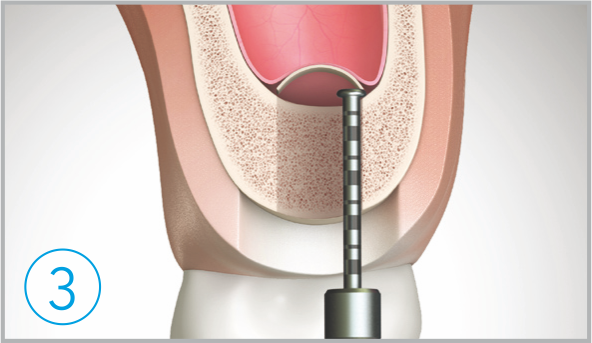 Check perforation
Using Depth Gauge, check whether being perforated. Then, hang on the end of depth gauge in sinus wall inside. And check whether the tip side of gauge is hung on the interior wall.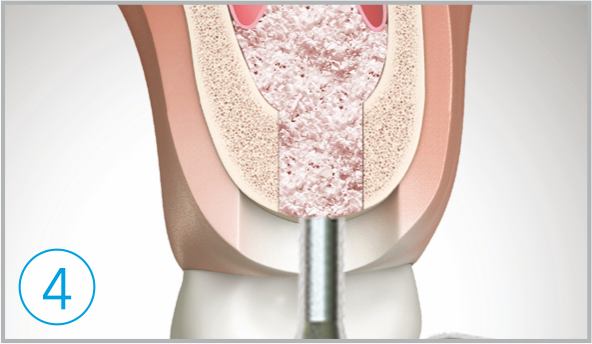 Bone carrier
Carry the bone grafting materials into osteotome site.
One time insertion capacity 0.05cc.
To make 1mm graft height, 0.1cc is needed.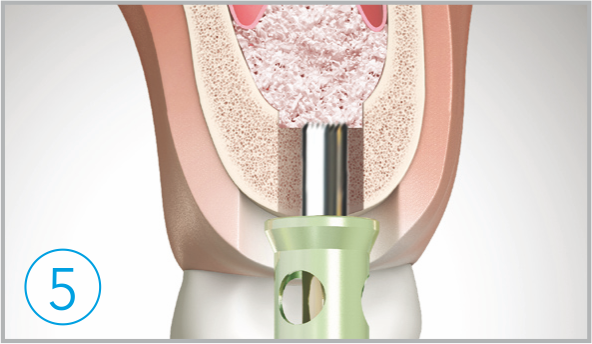 Bone condenser
Push and keep the graft materials in place on the floor of the sinus through the osteotome site.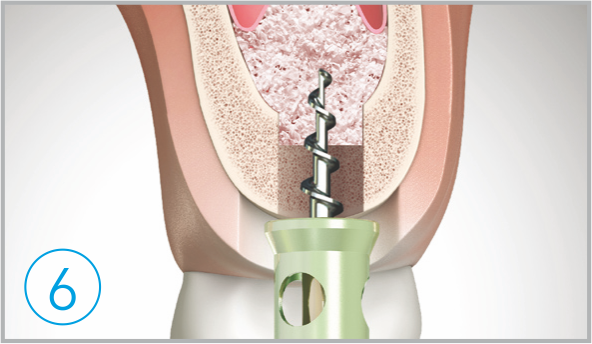 Bone inserter
Push the bone into sinus after inserting the bone into a hole with bone carrier.
Can be safely used with 1mm long stopper. 80rpm speed.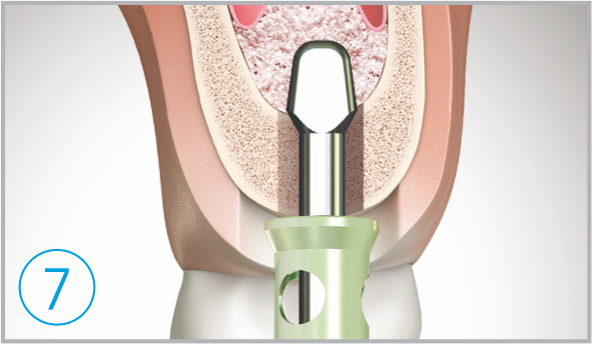 Bone spreader
Spreading the bone and reduce pressure in sinus area. 80rpm speed.
Use bone spreader at least after inserting the bone more than 2 times.
Final Drilling & Implantation
Do a Final Drilling
Based on the density of Crestal cortical bone, the Countersink should be done (Except IT Type of Fixture). Generally, it should be done for D1-D2 bone. But, in case of below of D3 bone, it is Okay to skip according to the decision of dentist.
After finishing a whole of drilling, do a implantation.