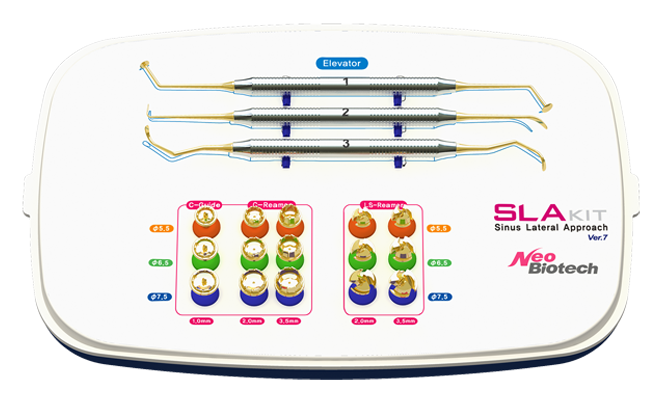 Minimally Invasive
Minimal flap size
Smaller window size than conventional techniques
Instruments provide method of opening the lateral wall near the crest
Speed
Ramers designed to be used with conventional surgical motor handpiece at 2.000rpm
Tapered trunk of LS reamer designed to control drilling depth up to 3.5mm without use of drill stops
Complete
Kit provides a complete set of tools for performing a lateral window sinus lift
Sinus Lateral Approach Kit Technique Guide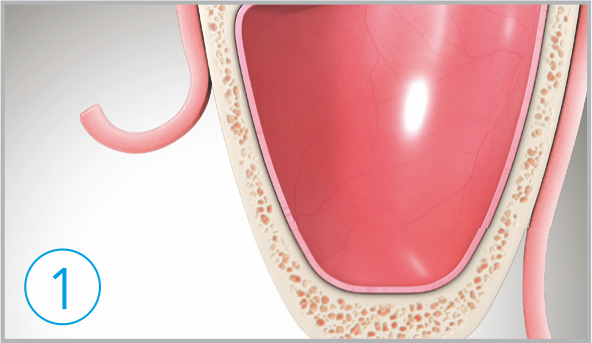 Flap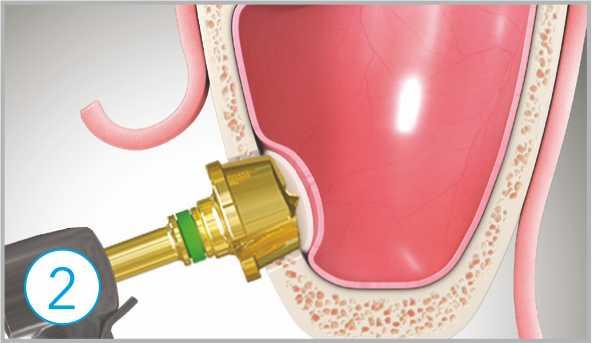 LS-Reamer
Make a lateral hole with the LSreamer.
Keep the drill upright and maintain a steady drilling motion; Both sides of the LS-reamer blade should be in contact with the bone while drilling.
Continue drilling, Speed : 2,000rpm
NOTE : C-Reamer can be used instead of the LS-Reamer if you wish to save a circular bone core disk from the lateral wall.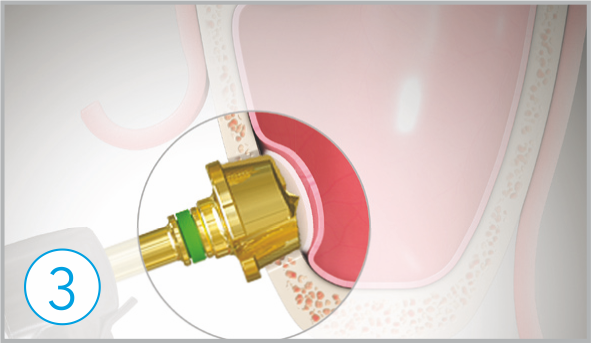 Bone Disk
The LS reamer will leave a thin bone disk.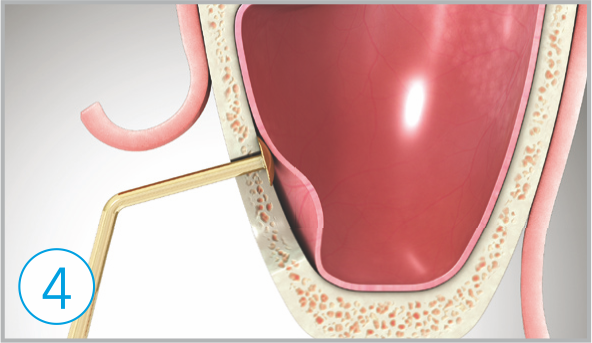 Detach sinus membrane
#1 elevator is used to initiate detachment of the membrane in the mesial-distal area.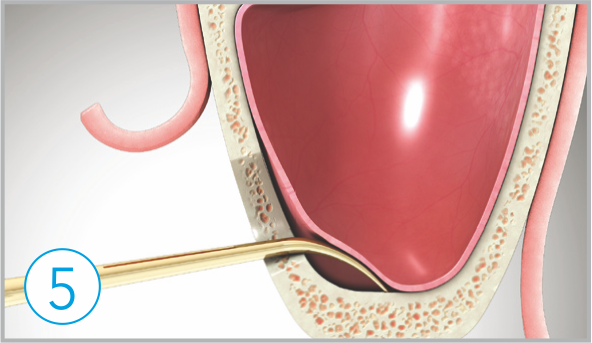 Elevate sinus membrane
#2 elevator is used for detaching the membrane in the inferior area.
#3 elevator is used for the anterior and posterior areas.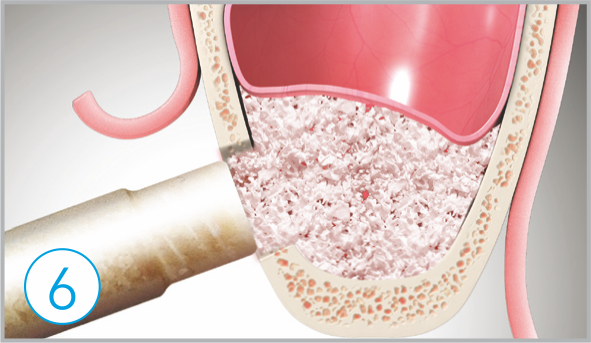 Bone graft
Place bone graft material.
Cover the lateral hole with a collagen membrane.
Suture the soft tissue.